Ocean City MD Bloggers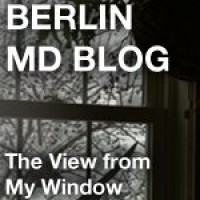 The View From My Window - A Berlin MD Blog
The primary author of this blog is Susan Beaman, a caring, yet opinionated, older woman who lives with an older man and one spoiled dog named Burley. Ms. Beaman is a twelve year resident of this wonderful town, Historic Berlin, Maryland – and wants very much for it to remain wonderful! Therefore, a mild rant may appear from time to time! It is anticipated that various other contributing authors will also be adding subjective and objective writings to this blog. All articles are the personal opinion and writing of the respective individuals.
Visit Blog
Back to Bloggers

Sign up for Email Alerts and receive Blog Updates in your inbox.

Seashells of the Eastern Shore
- Seashell collecting is a...
more
Introducing...ShoreBilly's Swill
- ...
more
Home for the Holidays
- While we complain about bad...
more
Outside my Window
- I don't care if it is foggy...
more
Outside my Window
- Good glorious morning! ...
more
Nautical and Wildlife Art Festival & North American Craft Show
- January 15 & 16, 2011: The...
more
Outside my Window
- I think winter sunsets are...
more
Outside my Window
- Brrrrrrrrrrrrrrrr...
more
99 post but the bitch ain't one
- This could be the sympathetic...
more
2011 Movie Sequels
- 2011 Movie SequelsOk, I am a...
more